Manitowoc Store Featured Beer
November Beer of the Month
Central Waters Brewing – Amherst, WI

 Sale $7.99  6pkNR
 *Mud Puppy Porter
 *Rift  IPA
 *Slaine Scotch Ale
 *Honey Blond Ale
---
New Glarus Brewing
Newest Seasonal     Black Top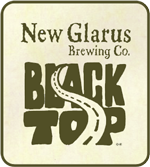 New Glarus Black Top took home the GABF's first ever Black IPA Gold! The new category resolved any confusion over this assertively hoppy jet black ale. Cruise the Black Top on a ride of Black IPA discovery and experience exactly what Black IPAs are brewed to be.Expect this beer to pour a hop forward jet black glass brimming with aromatic bitterness. Master Brewer Daniel Carey skillfully weaves molasses and chocolate malt undertones with a soaring rush of clean citrus and pine hop notes to deliver a drinkable Black IPA. Savor Black Top, like Wisconsin's miles of licorice ribbons of ink that meander through armies of corn and bovine mowed fields. Enjoy the road less traveled.
---
Busch & Busch Light 30 Pack

 FREE Flashlight
with purchase of 2– Busch 30packs
Reg or Light
While Supplies Last!
---
Budweiser 1933 Repeal Reserve
          
Budweiser is giving beer lovers the chance to experience and taste history with the release of its limited-edition 1933 Repeal Reserve Amber Lager. The recipe behind Repeal Reserve dates back to the pre-Prohibition era when Adolphus Busch created and brewed a special Amber Lager for his friends and local community to enjoy. Due to the onset of Prohibition in 1920, the beer didn't have a chance to be distributed widely outside the St. Louis area… until now. Beginning today, Budweiser is releasing this historically inspired recipe nationwide to celebrate the Repeal of Prohibition.
The Prohibition era marks a defining moment for the Great American Lager, as the brand, and the country, faced 13 years without a drop of beer. Budweiser's limited-edition 1933 Repeal Reserve is brewed to recognize and raise a cold one to America's determination through Prohibition.
The amber lager consists of a light, hoppy aroma and a rich caramel-malt taste. As a nod to the pre-Prohibition era, Repeal Reserve boasts a higher ABV than original Budweiser – 6.1% vs. 5%. And, inspired by the earlier style of beers, new Repeal Reserve comes packaged in a vintage Budweiser stubby bottle.
 $5.99 6pkNR
---
 Winter Beers Arriving Daily!
---
 Maui Brewing

BIKINI BLONDE LAGER
A clean, crisp & refreshing Helles, perfect any time.
COCONUT HIWA PORTER
A robust dark ale with hand-toasted coconut & hints of mocha.
---
3 Sheeps Brewing in cans!
* Waterslides IPA-Waterslides IPA is the beer that helped make 3 Sheeps what it is. With more body than a typical IPA, its hoppy, citrusy and very drinkable.
*Pils-3 Sheeps Pils is an easy drinking, refreshing, crisp German style pilsner with just enough cascade hops added to make it flavorful and interesting without being bitter. This is a beer from Wisconsin, brewed for Wisconsin.
*Fresh Coast Pale Ale-Fresh Coast Pale Ale can only be described as liquid happiness. It is an east coast-style pale ale, meaning that it pours hazy, juicy and delicious. With citrus and tropical fruit notes as well as a low ABV, its the kind of beer you can enjoy all day, and will definitely want to.
---
MIX AND MATCH SIX PACK


Choose from a wide variety of craft beers to make your own six pack.
$8.99 each
Gluten Free Beers:
Lakefront- New Grist
Dogfish Head- Tweason'ale
Redbridge
Bard's
Omission

Estrella Damm- Daura

Greens Dubbel Dark
Gluten Free Cider Alternatives:
Woodchuck
Smith & Forge
Johnny Appleseed
Crispin
Magner's
Angry Orchard