Green Bay Stores Featured Beer
Superior Discount Liquors
Live WAPL Radio Remote 
Thursday November 16th 
3-5pm East Location!
Buy 2-Busch 30pks and receive a FREE Flashlight!
   In Store Beer Samplings and Prize Giveaways!
Stella Artois* Goose Island * Shock top buy 2-6pks get 1 FREE INSTANTLY!
---
November Beer of the Month
Central Waters Brewing Co- Amherst, WI

 Sale $7.99  6pkNR
*Mud Puppy Porter
 * Rift IPA
 *Oktoberfest
*Slaine Scotch Ale
*Honey Blond Ale
---
Winter Beers Arriving Daily!
---
Bud/Bud Light 20pk 

$14.69
Free NFL pint glass with purchase!
---
NEW Budweiser 1933 Repeal Reserve
Budweiser is giving beer lovers the chance to experience and taste history with the release of its limited-edition 1933 Repeal Reserve Amber Lager. The recipe behind Repeal Reserve dates back to the pre-Prohibition era when Adolphus Busch created and brewed a special Amber Lager for his friends and local community to enjoy. Due to the onset of Prohibition in 1920, the beer didn't have a chance to be distributed widely outside the St. Louis area… until now. Beginning today, Budweiser is releasing this historically inspired recipe nationwide to celebrate the Repeal of Prohibition.
The Prohibition era marks a defining moment for the Great American Lager, as the brand, and the country, faced 13 years without a drop of beer. Budweiser's limited-edition 1933 Repeal Reserve is brewed to recognize and raise a cold one to America's determination through Prohibition.
The amber lager consists of a light, hoppy aroma and a rich caramel-malt taste. As a nod to the pre-Prohibition era, Repeal Reserve boasts a higher ABV than original Budweiser – 6.1% vs. 5%. And, inspired by the earlier style of beers, new Repeal Reserve comes packaged in a vintage Budweiser stubby bottle.
 $5.99 6pkNR
---
New Glarus Brewing
      Newest Seasonal  Black Top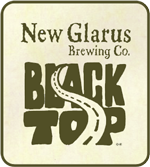 New Glarus Black Top took home the GABF's first ever Black IPA Gold! The new category resolved any confusion over this assertively hoppy jet black ale. Cruise the Black Top on a ride of Black IPA discovery and experience exactly what Black IPAs are brewed to be.Expect this beer to pour a hop forward jet black glass brimming with aromatic bitterness. Master Brewer Daniel Carey skillfully weaves molasses and chocolate malt undertones with a soaring rush of clean citrus and pine hop notes to deliver a drinkable Black IPA. Savor Black Top, like Wisconsin's miles of licorice ribbons of ink that meander through armies of corn and bovine mowed fields. Enjoy the road less traveled.
---
 Mob Craft -Milwaukee WI
MOBCRAFT IS THE WORLD'S FIRST COMPLETELY CROWDSOURCED BREWERY!
This is us and we love beer! MobCraft was dreamt up in mid 2012 while in a business incubator in Whitewater Wisconsin. Henry, Giotto and Andrew's twin brother went to college together and started home brewing in their free time between business classes. Meanwhile not far away Andrew was becoming a budding micro biologist at UW-Madison. The three founders decided to start MobCraft and tested out the concept homebrewing batches of beer that friends and family suggested 5 gallons at a time. People thought the idea was pretty fun, so with all the money they had, the three bought a 7bbl fermentation tank, and began brewing at House of Brews in Madison, WI. We have since moved to Milwaukee, WI and opened our new brewery and taproom.
          
BatShit Crazy, Brown Ale – English, 5.6% ABV
MobCraft Beer. Batshit Crazy is a Coffee Brown Ale. Balanced milk sugar sweetness gives way to robust coffee flavors, sure to drive you Batshit Crazy!
Oddball, Kölsch, 4.5% ABV
MobCraft Beer. Kolsch-style ale. An easy, drinkable, light-bodied brew
Beer Hoppy, Pale Ale – American, 4.2% ABV
MobCraft Beer. Pale Ale with Simcoe, Amarillo, CTZ and Centennial hops giving it tropical aromas and a dank finish
Hop Goes The Grapefruit, Fruit Beer, 4.5% ABV
30 IBU, MobCraft Beer. Hop Goes The Grapefruit is a hop forward Wheat Ale with grapefruit and sea salt. This throwdown of bright hop aromas and citrusy grapefruit delivers a clean finish with a hint of salt
---
Wisconsin Brewing Company
Badger Club Amber 6pkNR
ITS TIME TO SKIP THE COMPLICATED BEER MENU AND GRAB SOMETHING SIMPLE THAT CAN BE SAVORED TIME AND TIME AGAIN. BADGER CLUB AMBER IS A PERFECT BLEND OF MUNICH MALT, CARAMEL MALT AND CASCADE HOPS.
  PAIRS WITH – PIZZA; GRILLED/ROASTED MEATS; WHITE CHEDDAR, FRUIT DESSERTS AND THE END OF A LONG DAY.
---
MIX AND MATCH SIX PACK
Choose from a wide variety of craft beers to make your own six pack.
$8.99 each
One Barrel Brewing Madison, WI
Commuter Kolsch
4.8% ABV – 22 IBU This is very true to the style that originated in Koln (Cologne), Germany. Our Kolsch is unfiltered and cold-conditioned. The result is a beer that is clean and refreshing, with a crisp finish. It is agreeable without being boring; the beer lover's session ale.
Penguin Pale Ale
5.7 % ABV – 40 IBU –
A good example of the American twist on the English classic. It is more of a deep copper than pale gold, as is common for the style, and has a unique malt profile due in large part to the addition of 20% American Wheat Malt. A strong American hop structure provides an enticing aroma of tangerine and grapefruit and smooth finish that will keep you coming back for more.
Banjo Cat Black IPA
6.2 % ABV – 69 IBU – This beer is black in color but very smooth and does not have a bitter malt flavor found in many stouts and porters. It is aggressively hopped, including a dry hop addition that gives Banjo Cat a strong citrus aroma and vibrant flavor resulting in a well-balanced black ale
---
Mob Craft Existence Sour Beer
Existence is a series derived from our barrel aged Belgian-Style Sour Ale conditioned with wild yeast, souring bacteria and fruit. After Existence aged in barrels for many months, they selected barrels to referment with various fruits. Each portion of beer sat on its respective fruit until it developed the flavor characteristics desired. Once happy with the individual barrels, the beer was transferred off of the fruit and into a blending tank. Fresh yeast and a little extra sugar were added to prep the beer for bottle conditioning.
The final product is very tart with strong vanilla/oak characteristics and, if it is one of the fruited varieties, it has nice aroma and sweetness from the fruit.  All three of the fruited varieties have very unique characteristics from the different fruits used. Existence is the first sour beer bottled in our new Milwaukee brewery.
3 different flavors available
Original- Raspberry- Cranberry
---
H
alf Acre Beer Company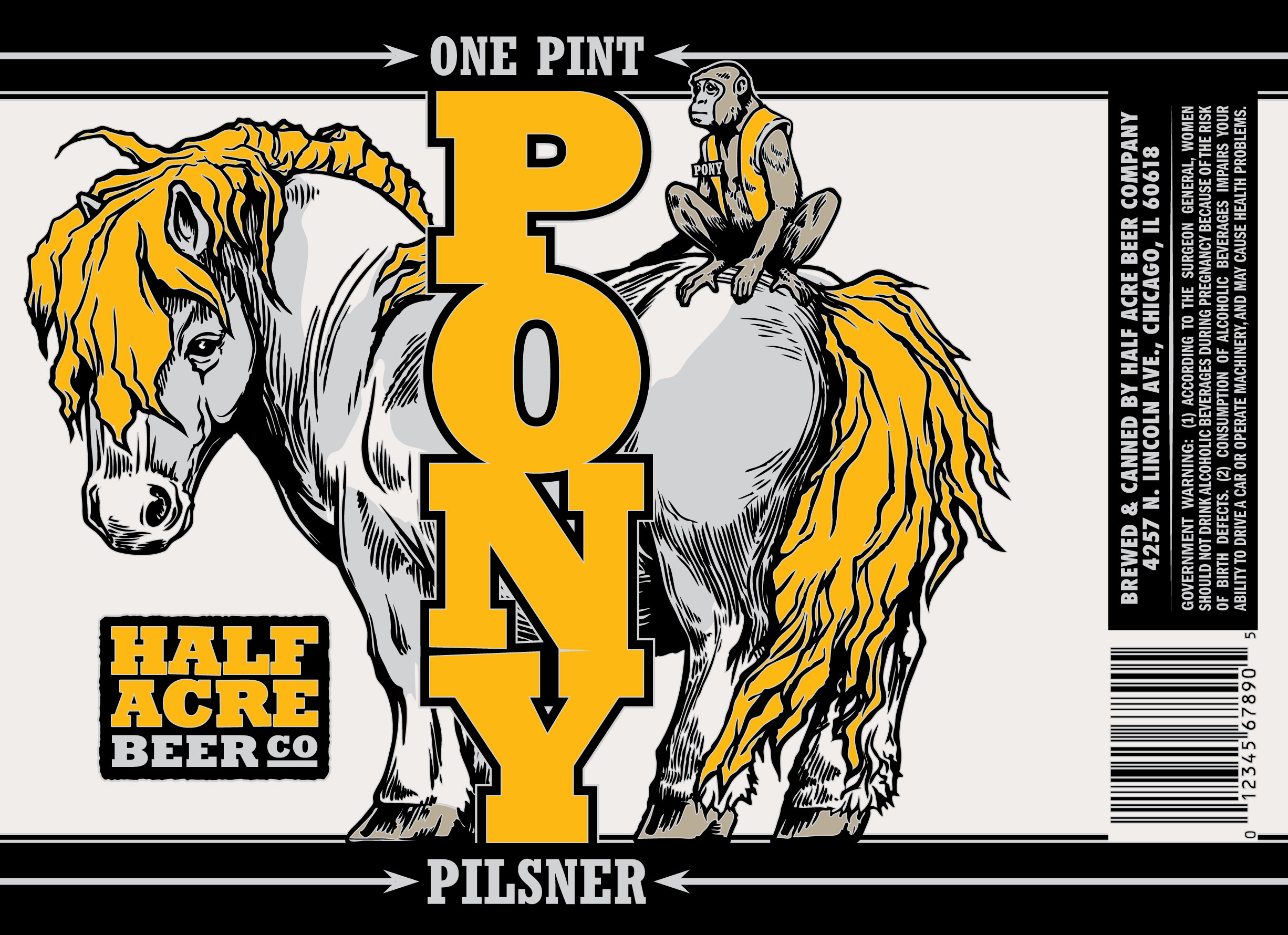 PONY PILSNER
This beer is brewed because humans should drink clean, lager beer without unnecessary adornment. Bright lager aromatics, noble spiciness, botanicals, juniper, sweet pilsner malt chewiness, light bodied, really dry finish. 5.5% ABV
DAISY CUTTER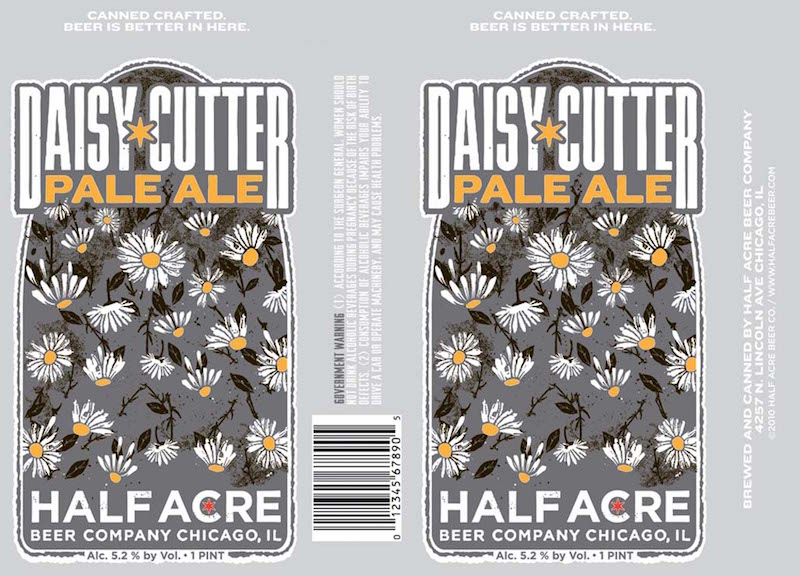 Daisy Cutter Pale Ale is one of the first beers  brewed at their brewery on Lincoln Ave.  It began as a special release bomber beer, but caught fire both in and outside the brewery.
At the time, 2009, there were some local pale ales that hit with natural power, but not many.  Daisy Cutter's lush and dank characteristics steadily carved out a place within the Chicago brewing landscape.
Blended pine, citrus, papaya and mango. Dank. Apparent biscuit, lingering, obscenely dry.
5.2% ABV
---
Busch & Busch Light 30 Pack

 FREE Flashlight
with purchase of 2– Busch 30packs
Reg or Light
While Supplies Last!
---
Milwaukee Brewing Company
Milwaukee Brewing Company is a Craft Brewery located in downtown Milwaukee, Wisconsin.
Milwaukee Brewing Company was founded on principles of crafting and creating beers using the best local ingredient and suppliers in a sustainable, creative and innovative environment.
---
 KARBEN4- Madison, Wi
"We don't have time for any tomfoolery. Beer is serious business and we take it super seriously."
 Fantasy Factory
Dragon Flute
Lady Luck
---
Shorts Brewing Company – Huma Lupa Licious
It is Short's best-selling India Pale Ale. Huma Lupa Licious is brewed with five different hop varieties, providing a punch to the palate. Between the beer's abundance of hops, and the type of hops used in its creation, it has a delicious bitter taste and enticing citrus aroma. The hearty malt bill melds well with the hops for a perfect balance.
---
Gluten Free Beers:
Lakefront- New Grist
Dogfish Head- Tweason'ale
Redbridge
Bard's
Omission
Estrella Damm- Daura
Greens Dubbel Dark
Gluten Free Cider Alternatives:
Woodchuck
Smith & Forge
Johnny Appleseed
Crispin
Magner's
Angry Orchard