Green Bay Stores Featured Beer
Keystone Light 36 packs
$12.99
Same price as 30 pack
6 FREE Cans!
---
Leinenkugel's 6packs
$7.50
Buy 2 get the 3rd free with coupon
Starts 3/12/18
---
Founders Solid Gold Premium Lager

15pk  can
---
Milwaukees Best Light
Save $2.00 off purchase instantly with coupon
$12.95
---
 Miller Lite * MGD
18 Pack Cans or Bottles
Buy 1 get the 2nd 50% off
Starts 3/12/18
$10.79
---
Titletown Hopulation

Let the aroma of tropical fruit lure you in for an evening of tantalizing Hopulation.
The mating of El Dorado, Mosaic, and newly-conceived Strata hops will have you yearning for more than a one-night stand.
---
Bell's Brewery
Hopslam Ale Double IPA
Starting with six different hop varietals added to the brew kettle & culminating with a massive dry-hop addition of Simcoe hops, Bell's Hopslam Ale possesses the most complex hopping schedule in the Bell's repertoire.
Selected specifically because of their aromatic qualities, these Pacific Northwest varieties contribute a pungent blend of grapefruit, stone fruit and floral notes. A generous malt bill and a solid dollop of honey provide just enough body to keep the balance in check, resulting in a remarkably drinkable rendition of the Double India Pale Ale style.
while supplies last!
---
 Shock Top
Lemon or Orange
Buy 1-6pk Get 1-6pk
FREE!
 expires 4-03-18
---
Party with Ritas Variety Pack
On sale $13.99
Packages 12pk 12oz bottles
3 Lime-A-Rita
3 Mango-O-Rita
3 Straw-Ber-Rita
3 Pine-Apple-Rita
---
Crispin Hard Rose Cider
Crispin Rosé is an elegant blend of apple and pear juice crafted with rose petals and hibiscus.
Appearance
Brilliant dusty carnation pink with delicate undertones of foggy sunrise.
Aroma
Creamy ripe strawberry, hints of vanilla laced with stone fruit, gentle floral notes

---
New Glarus Brewing
      Newest Seasonal!
Cabin Fever
 A Wisconsin Style Honey Bock, easy going and more approachable than its traditional dark German cousin. Bock beers have existed in Wisconsin for over 150 years. This pale bock is brewed with an exclusive blend of Wisconsin two row barley that balances seamlessly with our special European hops. Naturally sweet Clover Honey was added in the kettle accenting warm flavor notes on your tongue.
---
Wisconsin Brewing Company
Badger Club Amber 6pkNR
ITS TIME TO SKIP THE COMPLICATED BEER MENU AND GRAB SOMETHING SIMPLE THAT CAN BE SAVORED TIME AND TIME AGAIN. BADGER CLUB AMBER IS A PERFECT BLEND OF MUNICH MALT, CARAMEL MALT AND CASCADE HOPS.
  PAIRS WITH – PIZZA; GRILLED/ROASTED MEATS; WHITE CHEDDAR, FRUIT DESSERTS AND THE END OF A LONG DAY.
---
MIX AND MATCH SIX PACK
Choose from a wide variety of craft beers to make your own six pack.
$8.99 each
One Barrel Brewing Madison, WI
Commuter Kolsch
4.8% ABV – 22 IBU This is very true to the style that originated in Koln (Cologne), Germany. Our Kolsch is unfiltered and cold-conditioned. The result is a beer that is clean and refreshing, with a crisp finish. It is agreeable without being boring; the beer lover's session ale.
Penguin Pale Ale
5.7 % ABV – 40 IBU –
A good example of the American twist on the English classic. It is more of a deep copper than pale gold, as is common for the style, and has a unique malt profile due in large part to the addition of 20% American Wheat Malt. A strong American hop structure provides an enticing aroma of tangerine and grapefruit and smooth finish that will keep you coming back for more.
Banjo Cat Black IPA
6.2 % ABV – 69 IBU – This beer is black in color but very smooth and does not have a bitter malt flavor found in many stouts and porters. It is aggressively hopped, including a dry hop addition that gives Banjo Cat a strong citrus aroma and vibrant flavor resulting in a well-balanced black ale
---
H
alf Acre Beer Company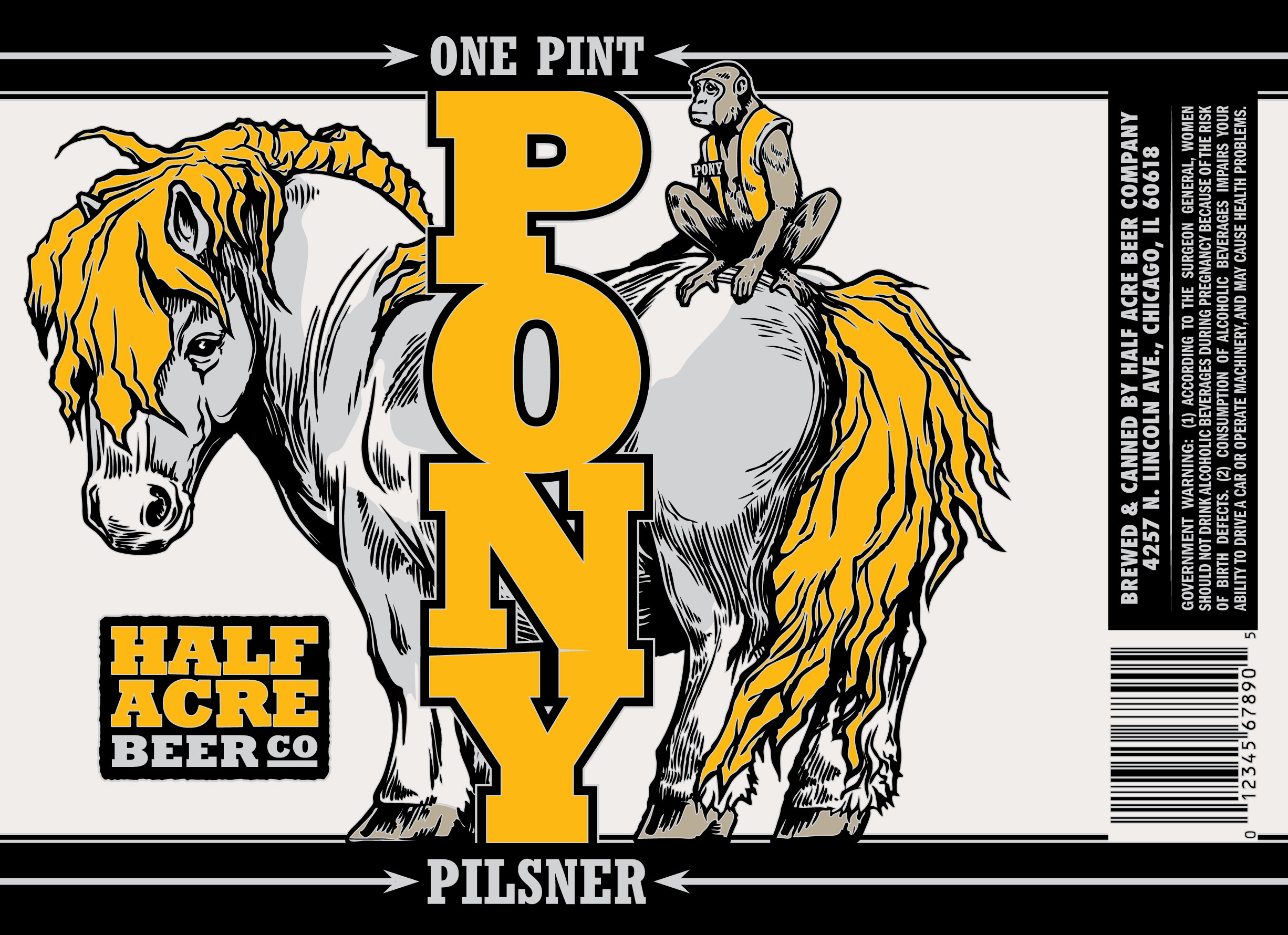 PONY PILSNER
This beer is brewed because humans should drink clean, lager beer without unnecessary adornment. Bright lager aromatics, noble spiciness, botanicals, juniper, sweet pilsner malt chewiness, light bodied, really dry finish. 5.5% ABV
DAISY CUTTER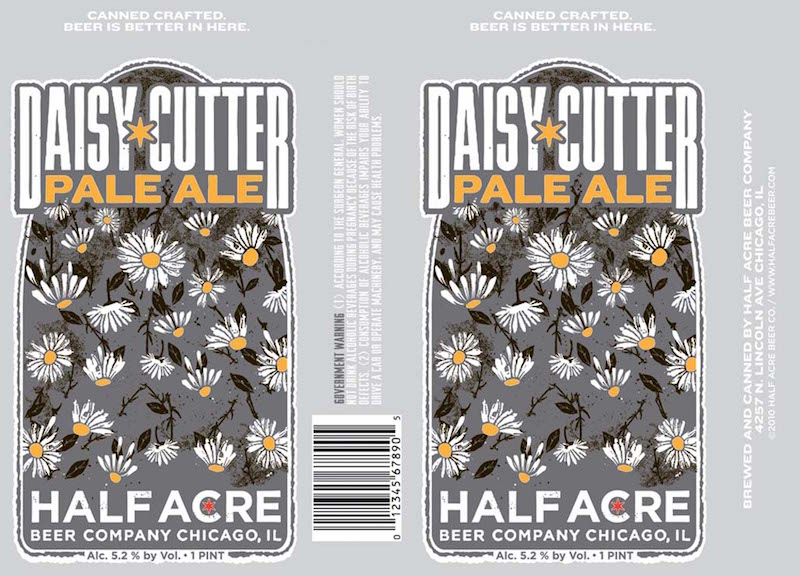 Daisy Cutter Pale Ale is one of the first beers  brewed at their brewery on Lincoln Ave.  It began as a special release bomber beer, but caught fire both in and outside the brewery.
At the time, 2009, there were some local pale ales that hit with natural power, but not many.  Daisy Cutter's lush and dank characteristics steadily carved out a place within the Chicago brewing landscape.
Blended pine, citrus, papaya and mango. Dank. Apparent biscuit, lingering, obscenely dry.
5.2% ABV
---
Milwaukee Brewing Company
Milwaukee Brewing Company is a Craft Brewery located in downtown Milwaukee, Wisconsin.
Milwaukee Brewing Company was founded on principles of crafting and creating beers using the best local ingredient and suppliers in a sustainable, creative and innovative environment.
---
Gluten Free Beers:
Lakefront- New Grist
Dogfish Head- Tweason'ale
Redbridge
Bard's
Omission
Estrella Damm- Daura
Greens Dubbel Dark
Gluten Free Cider Alternatives:
Woodchuck
Smith & Forge
Johnny Appleseed
Crispin
Magner's
Angry Orchard